The sheep are enjoying the fruits of the 8 inches of rain we had last week.  The lush green grass (and weeds) are a welcome sight for early September. That is almost unprecedented in our part of the world. But, we aren't complaining. It has been a dry summer.
The Abilene Farmer's Market was a little slow today, but that can be expected this time of year. It was still a good day. I missed it last week because of the rain. It was nice to be back and see everyone. There are still lots of vegetables being grown and sold along with fresh beef, honey, etc., this time of year. The market is open from 7 a.m. to noon. I'm typically not there until closer to 8 a.m. because it takes me a little over an hour to get there. I'm happy to stay late if I know people want to pick up meat.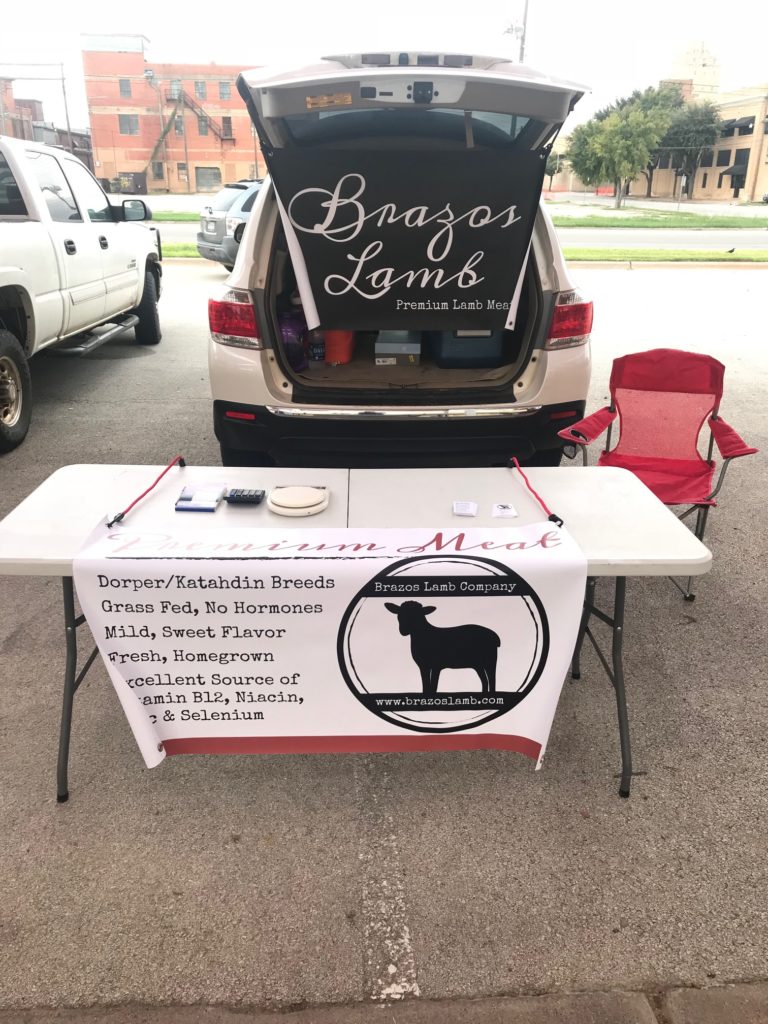 I can also take orders throughout the week and make deliveries when I come to Abilene or the surrounding towns. You can place your order online or email your order. We have payment options online or you can pay upon delivery.
Check out this fun video I made to promote the market. It is amazing what you can do with apps these days. No lambs were harmed in the making of this video. This little lady didn't know she would be facebook famous when I took her picture. 🙂
Until next week…bah bah.