We are the Coplen Family and native Texans who have been making our living in the rural area all of our lives. Like most farmers and ranchers, we have day jobs. Jerry works as a County Agent and Jimi works in economic development. We enjoy the rural lifestyle and have always had a small farm of some kind or another. We currently have 9 dogs, 19 chickens, 4 cats, 1 horse, and over 250 head of sheep.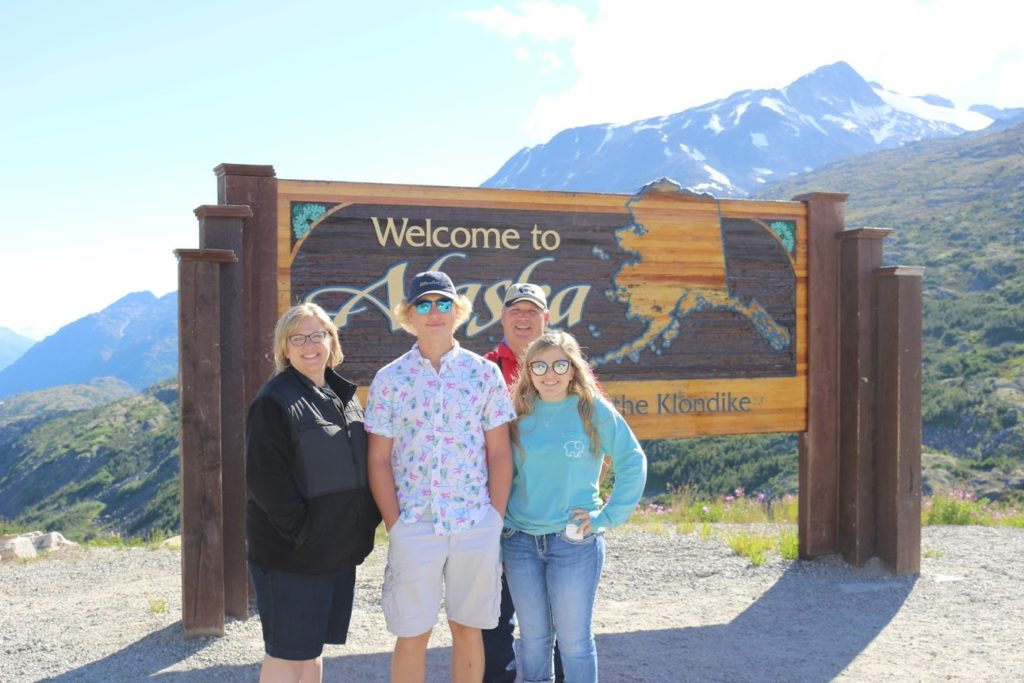 We have two teenagers. One is a sophomore and one is a senior.  Our son loves all things basketball and he marches in the band. Our daughter enjoys working and hanging out with her friends. They have always been heavily involved in 4-H. They showed hogs when they were younger, but my son has taken up showing goats the last few years. Hair sheep do not really have a presence in the stock show world yet, but it is growing.
Our family recently took a vacation to Alaska. As anyone raising animals knows, it is not very often you get the entire family away from the house. Someone usually has to stay behind to keep everything fed and tended to. We had never been on a vacation like this. We have been on day trips, a few over night trips that involved stock shows, but never seven days this far from the house.
Unfortunately, summer is over and school has begun. The kids are back to their routines and we will all be running to the tune of the school schedule. This rarely works well with the farm schedule, but somehow we manage it. Fortunately, we know how to do chores in the dark. 🙂