Tonight I smoked a leg of lamb. It is important to sample the product and have the most in-depth information so I can share it with my customers. Since I get so many questions on how to cook lamb, I will tell you all my secrets.
Here is a before picture. This little guys weighed in around 3.5 lbs. We sell this cut or $11.00 per lbs. This one has the shank removed…so it looks like a small ball. We have a smoker so I set it at 250 and cooked it for three hours, uncovered. I rubbed it down with some olive oil and spread a mesquite seasoning all over it. All we had were hickory wood chips, but I prefer mesquite. (wood snobs!)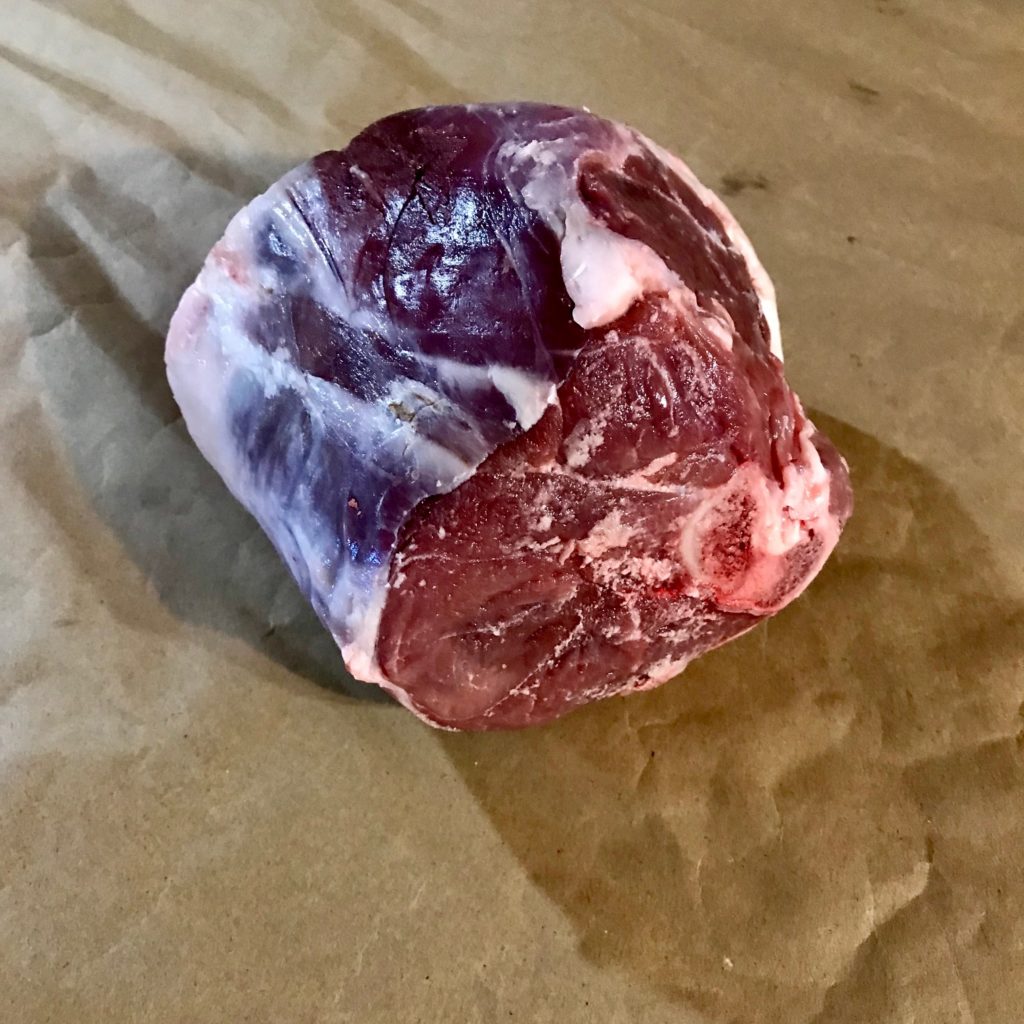 Here is my after photo.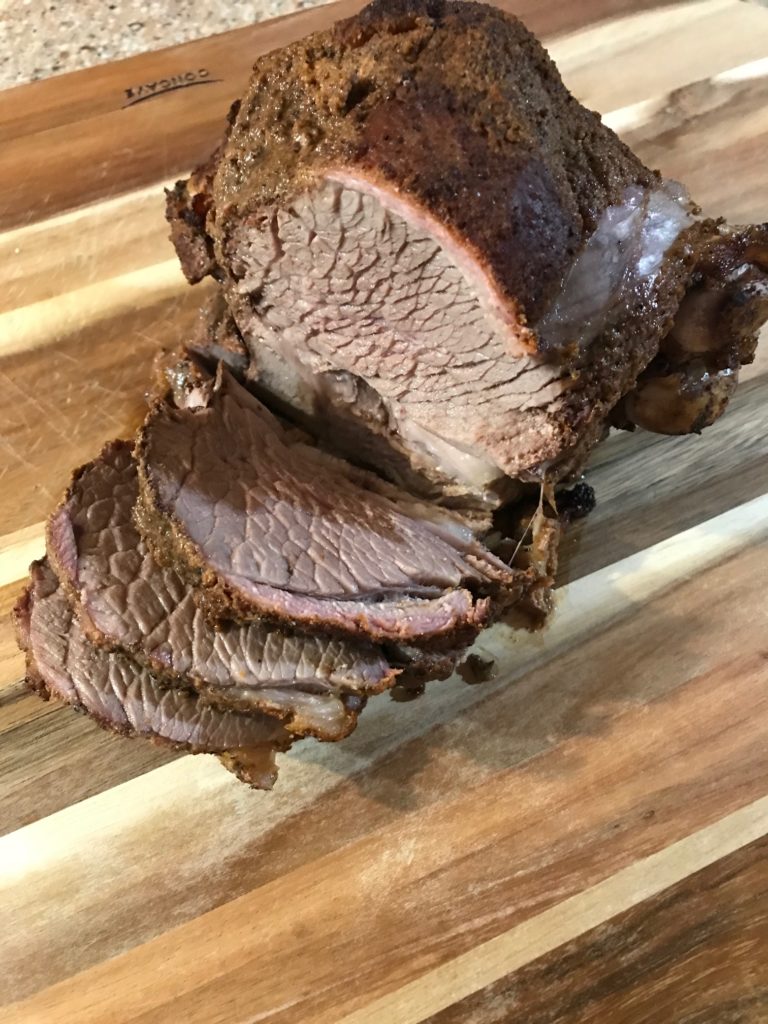 I got a nice little smoke ring around it. I cooked it to 160 degrees internal temperature (get a meat thermometer if you don't have one) and it was medium-well to well. In all honestly, this was almost too long. It was still juicy and tender, but next time I would do closer to 150 degrees. The smoke flavor did get all the way through the meat; however, I would have preferred a little more seasoning. Maybe next time I will try a marinade or even injection. Also, I might cover it and continue to cook it until it falls off the bone.
Overall, I would rate my first attempt a 7.5 on a scale of 1-10. I am not a meat-smoking expert so this was pretty good for me. We were very impressed with the overall flavor of the meat and it was very tender.
Have you ever cooked a leg of lamb? How do you cook it?